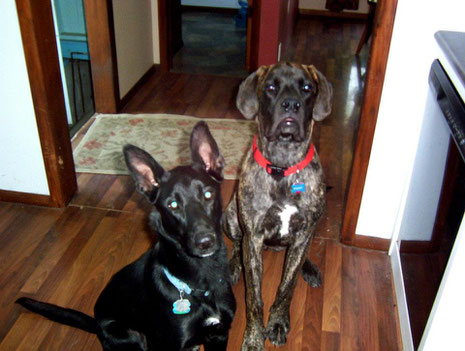 Welcome to my very first entry into Books N' Tails. I wanted to combine my love of animals with my writing. Growing up we always had pets and I can't imagine my life without them. Right now, I'm a #dogmom to Rainy and Bella - a full-blooded English Mastiff and a German Shepherd/Black Lab mix. They are my "kids" and have inspired the furry characters in my books.
I want this to be a place where we can talk about books and our pets. If you don't have pets, no worries, we won't hold that against you.
Next time: Meet Rainy, the inspiration for Princess in Saving Cassie.
Do you pets itch to be famous? Send in their pics and stories and they could be featured sometime soon! Use the comment form below for submissions.